Cosmetic Dentistry
Teeth Whitening-Opalescence
Professional results—in the comfort of your own home
 Opalescence take-home whitening gel is perfect for people who want a lot of options. With four different concentrations and three flavors, you can wear Opalescence for as little as 30 minutes per day—or even overnight! Dispensed only by a licensed dental professional, Opalescence take-home whitening gel allows you to get professional whitening results at your convenience in a safe, effective, and customized way!
•Opalescence tooth whitening gel contains PF (potassium nitrate and fluoride). Potassium nitrate has been shown to help reduce sensitivity. Fluoride has been shown to help reduce caries and strengthen enamel. Together, they help to improve the overall health of the teeth.1-5
•Formulated to prevent dehydration and shade relapse
•Four concentrations for treatment flexibility
•Three flavors: Mint, Melon, and Regular
•Day or night wear
 
Cosmetic Dental Bonding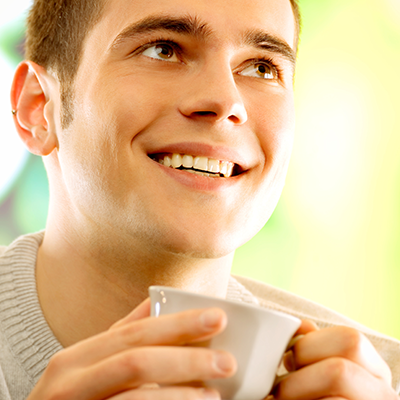 Cosmetic dental bonding is a versatile and affordable way to improve the appearance of chipped teeth, stained teeth and gapped teeth. As one of the most conservative cosmetic dentistry treatments around, cosmetic dental bonding requires little to no prepping and preserves most of the natural tooth structure. And it's fast, too! Dental bonding usually takes just one visit to complete.
Porcelain Veneers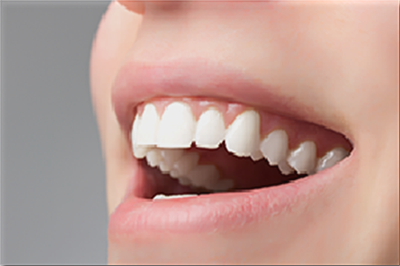 Years ago, smile makeovers involved multiple dental treatments over a period of several months. That's no longer the case, thanks to porcelain veneers. Porcelain veneers are ultra thin shells made of translucent porcelain that can be bonded to your teeth for cosmetic purposes. Extremely versatile and durable, porcelain veneers are an excellent option whether you want a total smile makeover or need to cover a chipped tooth, mask a cracked tooth, or close gaps between your teeth. They require little to no prepping and can often be applied in just one dental visit!
Porcelain Dental Crowns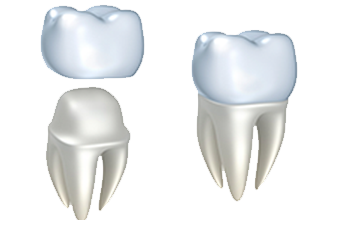 We replace existing crowns and fillings with restorations that look and feel like your natural teeth.
Where damage to a person's teeth is extreme, and apparently beyond repair, we can use porcelain or porcelain "pasted on gold" crowns to make the smile appear "as new". This is an extremely reliable technique for repairing the most severe of dental problems, even permanently replacing missing teeth to offer a complete smile and a functional bite. We are renowned for the quality of our work and the fantastic changes we make for people using this technology. These treatments are used for a long-lasting correction of major dental problems. It is usual for these treatments to last for 20 to 30 years, which is as close to permanent as dental treatment can get.
How long does it take to fit a dental crown?
Fitting a crown requires at least two visits to our office. Initially, we will remove decay, shape the tooth, and fit it with a temporary crown of either plastic or metal.
On the subsequent visit we will remove the temporary crown, and then fit and adjust the final crown. Finally, we will cement the crown into place and you have a new beautiful looking tooth.
Key Benefits of Dental Crowns
- Replaces missing teeth
- Offers support to misshapen teeth or badly broken teeth
- Looks completely natural
- Fixes "smile" and functional chewing problems
What are the capabilities of crowns?
Crown and bridgework is a very reliable solution for major dental problems caused through accidents, diseases or wear and tear. Major problems can usually be corrected using these techniques. Material used in these repairs is either high-grade porcelain, or porcelain bonded to gold. A higher strength of the porcelain and gold materials is recommended to treat the most serious of dental problems. Where accidental damage has occurred, resulting in lost teeth, or where teeth have broken away through excessive wear, or as the result of old fillings breaking, crowns and/or bridges can be used as a long-term solution.
Many people have unexplained pain from filled back teeth, which is usually due to hairline cracks in the chewing part of the tooth. Placing crowns on these teeth relieves the pain and allows a return of full dental function for these teeth. In front teeth, older fillings can both weaken the teeth and cause "appearance" problems due to staining or chipping. Porcelain crowns and bridges are suitable in cases where porcelain veneers are not. In teeth with root canal fillings, crowns can prevent breakage.